Now that's the phrase on everyone's mind. Now I'm no politician but believe me this post is just going to really reinforce the great things about belonging and getting involved with Uni life.
Now I was one to believe that Uni is all work and no play but boy was I wrong. Now as I type this right now in my free time between lectures, I am excited to be talking about getting stuck in an the things you learn.
I am a member of the Christian union and was last year and this year I have the role on the committee as Vice president. I have been a member of Basketball society, which I never went to, I joined MUN which I never went to, and yet that's one of my biggest regrets…signing up to stuff and not going
Reasons to get involved are
1) Broadening the people you talk to, diversity is good right?
2) Networking and making friends that could potentially help in future and just simply be your friend.
3) Developing skills and confidence and knowledge. Knowledge is power right?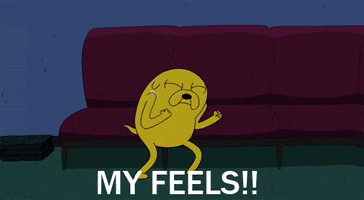 Benefits – from personal experience
1) CV looks good and it gives you something to talk about at an interview and not just awkward silence, I mean showing an employer that you are passionate about what you do is good right?
2) You get to travel. As part of the Christian union we had an amazing weekend 2 weeks ago, getting on a minibus and escaping the city life we have everyday in Birmingham. We travelled to Harby village in the middle of the most scenic place I have been to, saw the sun rise, watched the sheep graze…now this may not be your ideal but I'm sure other societies do offer this for example Aston Go a society developed to travel to places.
3) You can be on the exec, now believe me many people worry about time, but time is what you make it! As with anything in life, your passion and drive to keep going should spur you on. Manage your time well! Study hard, work hard, party hard!
But no!
Society Society Society!
Get involved, live laugh and love! Who knows what doors it could open and what opportunities you can gain, what places you can see.
Who knows you might even gain that time management skills that will help you be able to wake up for a 9am lecture.